Getting to Know Chervin Furniture & Design – One Employee at a Time
March 16th, 2020
MEET BREVIN – creative, committed, and eager to help
Brevin began working at Chervin Furniture & Design during his grade 12 year, helping out with keeping the showroom clean and tidy in his non-school hours. Over the last year, however, Brevin has been on a lap year and stepped up his hours with us, splitting his hours between showroom cleaning and delivery runs with his brother, Carter.
Having Brevin on our team means we now enjoy the company of three of the Leis family at Chervin Furniture & Design – dad, Jody, and brothers, Carter & Brevin – and we couldn't be happier! These three are full of jokes, interesting stories, and a genuine care for others. These qualities make them them the perfect guys to ensure our clients enjoy outstanding service from first impressions through to final delivery. Plus – they love ribbing each other and, according to Brevin, the teasing at work doesn't stop at home!
An ideal day at work for Brevin would involve a day of smooth deliveries, happy customers, and a long list of cleaning completely checked off. An ideal day outside of work would include some form of adventure and artistic expression. Brevin's current hobbies include leading scout camp-outs on a monthly basis, writing free verse poetry and interactive stories, gaming (check out his Twitch channel here), and painting mini video game figurines.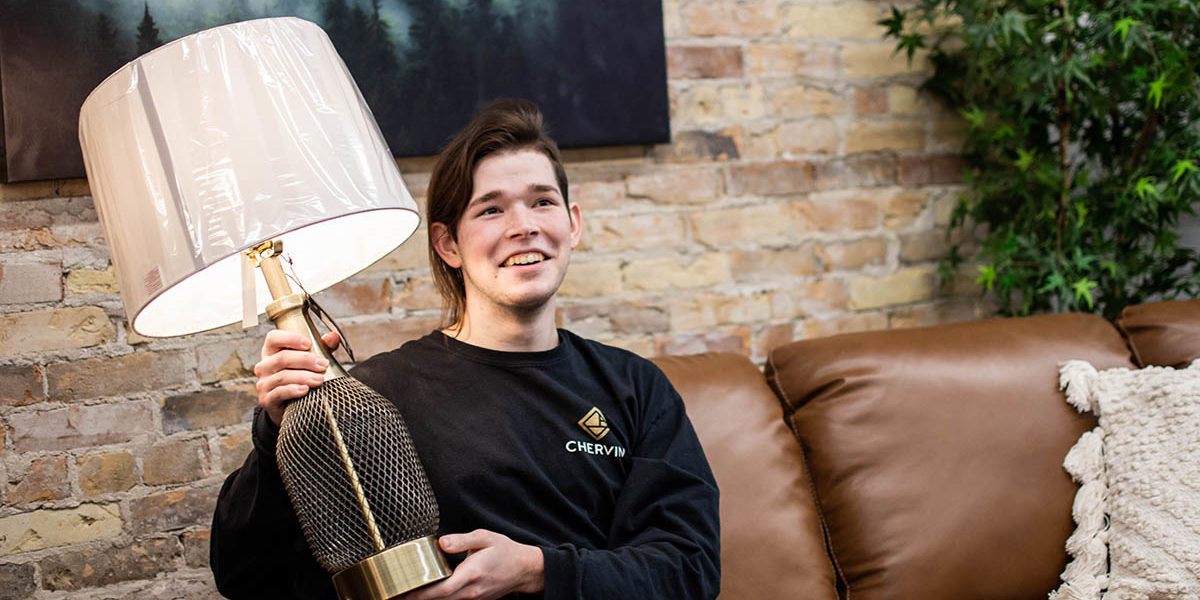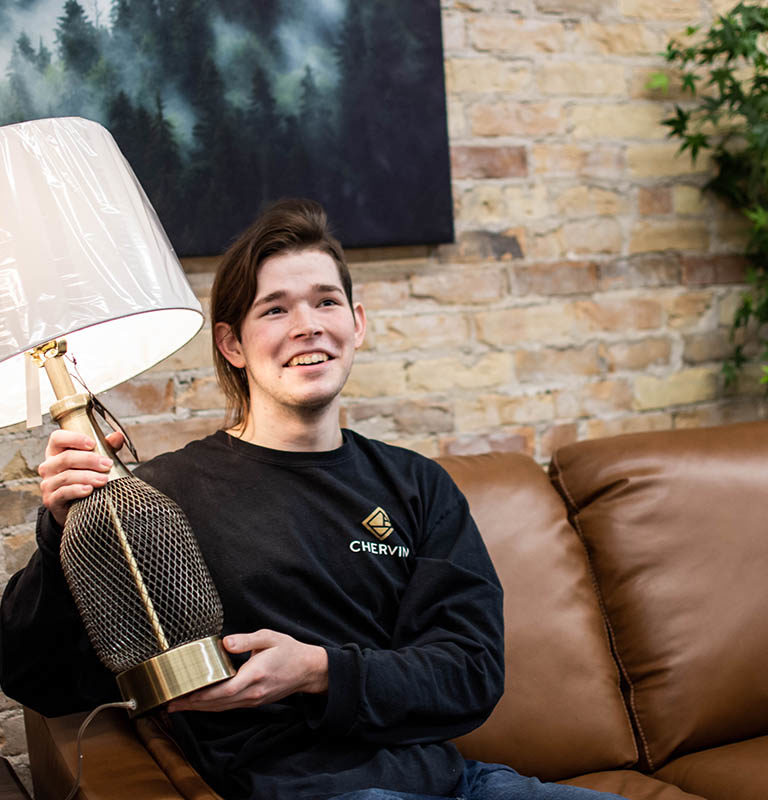 In terms of favourite furniture, the Amarone Swivel Glider from Dutailier is right up Brevin's alley! But he has to say…as a delivery guy, his top picks tend to include lamps, decor, and artwork – a little light lifting to balance out the recliners, sectionals, and solid wood furniture he spends so much time maneuvering into homes! Whether you're on the hunt for new furniture or just looking for an accent item to put a fresh spin on your space, consider stopping by either of our showrooms for a beautiful variety of home decor options that can bring a fresh feel to your home, without breaking the bank (or Brevin's back 😉 ).
We hope you get the opportunity to meet Brevin in person soon. He is a thoughtful, enthusiastic young man who is excited to set-up your new, dream furniture in as efficient and friendly a way as possible. Brevin and Carter get rave reviews from our clients on a regular basis; have you experienced their skillful deliveries? Leave a review here!