Rounding Out the Look: A Guide to Curved Furniture
July 15th, 2020
While the vast majority of furniture still comes with straight frames and crisp silhouettes, more and more people (designers and homeowners alike) are eagerly looking for curved and rounded furniture…and we have lots to offer! Our design consultant, Karen, has lots of insights on how, when, and where to incorporate curves into your style at home – read a few key tips below, then book a consultation to get more in-depth, personal help in finding the perfect furniture for you!
Is round furniture modern?
While very popular in modern design and considered contemporary in style, round furniture has actually been around for almost a century! Art deco furniture in the 1930's featured rounded sofas and organic metal work, and the experimental 'Avant Garde' designs of the 1950's and 60's have become design classics.
Can I only use it in a modern space?
Not necessarily. Eclectic design is still on trend! The "eclectic" style involves pairing contemporary pieces with antiques, and mixing clean lines with ornate profiles. It's all about balance – introducing a few curved features into a room to add fluidity, warmth, and creativity. Organic shapes can flow throughout your home without taking over – don't be afraid to add curves to the mix!
What about the rest of my home?
Looking for inspiration on where and how to incorporate curves in your furniture? Consider 'echoing' features that are already built into your home! Maybe you have a curved wall, staircase, or countertop, an arched doorway or window, or even a vaulted/domed ceiling – all of these can be great inspirations for the types of curves and designs you can mimic with your furniture. Position your curved furniture and decor near or opposite curved architectural details to really bring symmetry and character to life in your home. And don't forget – curved furniture isn't limited to seating…there are so many cabinets, clocks, and tables that can add a touch of curvy style to your space, too!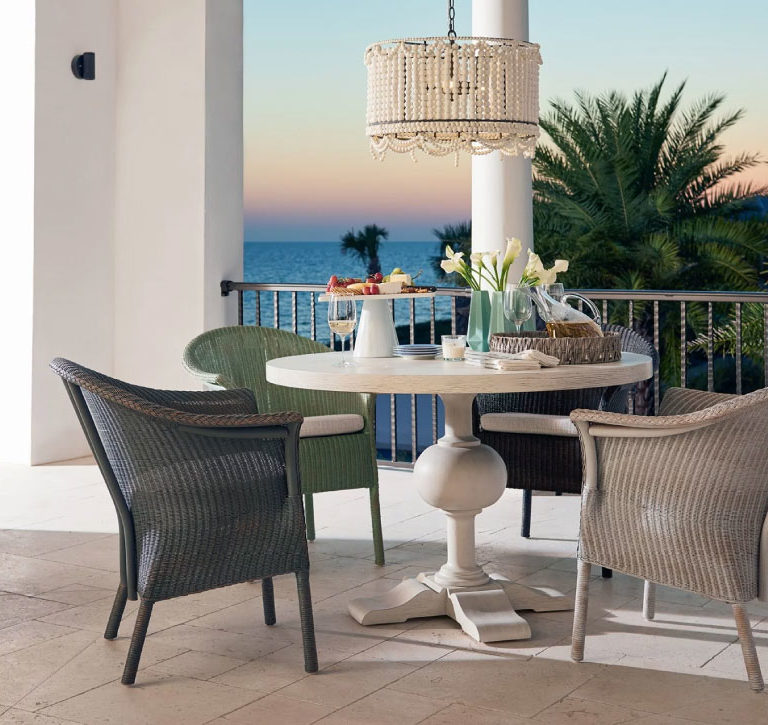 what should i know about curved sofas?
Curved sofas, sectionals, and loveseats are fantastic for creating conversation areas, or for open concept layouts where the seating needs to float in the centre of a large room. They are warm and inviting and add a fun touch of personality to the space, while helping to define the space. The only thing to be aware of before buying is that they are deeper overall compared to a standard sofa – you will need more space in your room when using them in your floor plan.
What about curved arm chairs?
Unlike curved sofas and loveseats, curved chairs can actually be a space saver! Tub chairs tend to have a smaller footprint, and work really well when paired with a swivel base. Curved chairs are especially comfy places to sit and relax as the shape of the back hugs your body more than a standard chair does. A swivel tub chair cozied up in the corner makes the ultimate reading nook!
Curved furniture can really elevate the warm and welcoming tones of your home, while cultivating a modern, sophisticated style. Whether you choose to make it an accent piece, or take over a room with well-rounded style, curves are the way of the past, present, and future, and we'd love to help you find the best pieces to bring your style into a new season.
Visit our showrooms to see more curved furniture options and get design insights from our team.