Getting to Know Chervin Furniture & Design – One Employee at a Time
October 9th, 2018
Meet Steve, the man behind the showroom
Steve's over-arching responsibility as Showroom Manager is to keep the 17,00 square foot showroom in Elmira running smoothly. That entails a lot of footwork behind-the-scenes, like ensuring well-trained staff is in place, keeping a good variety of products and styles on the floor, and all the other day-to-day things that keep Chervin Furniture & Design humming.
Steve has been with Chervin for 12 years and started as Purchaser in the manufacturing plant in Hawkesville. After a year, an opportunity came up with Colonial Times – a clock company that Chervin took over in 2008. He's still there part-time and about two years ago he started at Chervin Furniture & Design in Elmira when the Chervin group took over that location.
While Steve helps out on the showroom floor as needed, he doesn't deal directly with customers as much as he'd like to. His role is more about making sure the best people and products are in place and Chervin is staying current with trends in the furniture industry. That's important in helping customers find exactly what they want.  Steve feels blessed that Chervin has excellent sales, design, and delivery staff.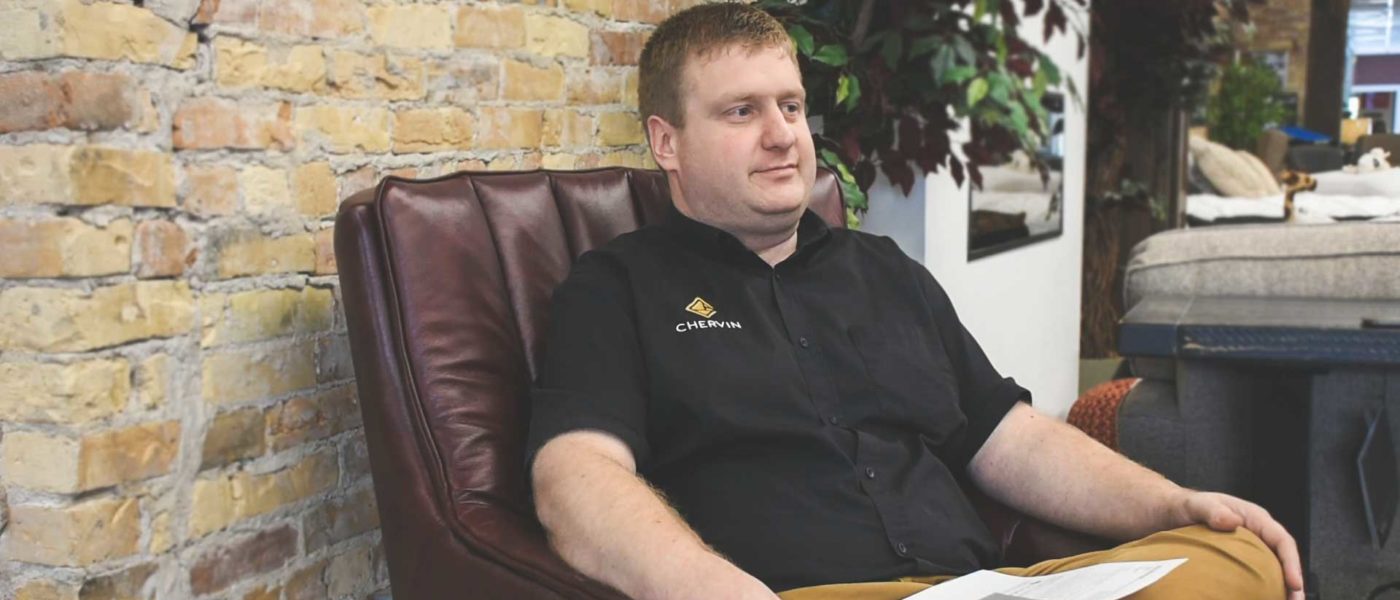 Getting back to the product line, Steve's main focus is on carrying Canadian brands as much as possible. For motion furniture, Pallister out of Winnipeg is the main supplier. For stationary furniture, like sofas, sectionals and chairs, Chervin uses suppliers like Decor-Rest, Superstyle and Trend-Line, all out of Toronto. Then there's the very customizable Vogel line out of Toronto as well, which is now a Chervin company. For bedroom furniture, Steve offers Handstone, also made locally. He also carries some import lines to round out the offering and price point.
Everyone has a favourite piece of furniture and Steve fell in love with this classic when it was at the showroom in Waterloo. It is made by LeatherCraft out of Toronto and he knew he wanted to have it on the floor in Elmira as well. The rep told him the way you have to sell this chair is by getting the customer to sit in it and Steve knows that from personal experience!  This model also comes as a recliner.
To stay current with design trends and to keep abreast of furniture lines and styles, Steve and other Chervin staff members attend the High-Point Furniture Market frequently. There is also a lot of information on what's happening in the furniture world on social media.
The most satisfying part of Steve's job is having customers come in with a furniture need and being able to fill that need, helping them find something that fits their taste and also their budget. It's important to Steve and to the Chervin team that the customer has a good experience and ultimately if they don't make a decision today, they will come back because of that welcoming experience.  The best part is when Chervin takes a piece of furniture into a customer's home, unwraps it, puts it in place, and the customer says: "Wow! I love it!" Filling a customer's need and even going beyond what they were expecting, that's what drives Steve every day.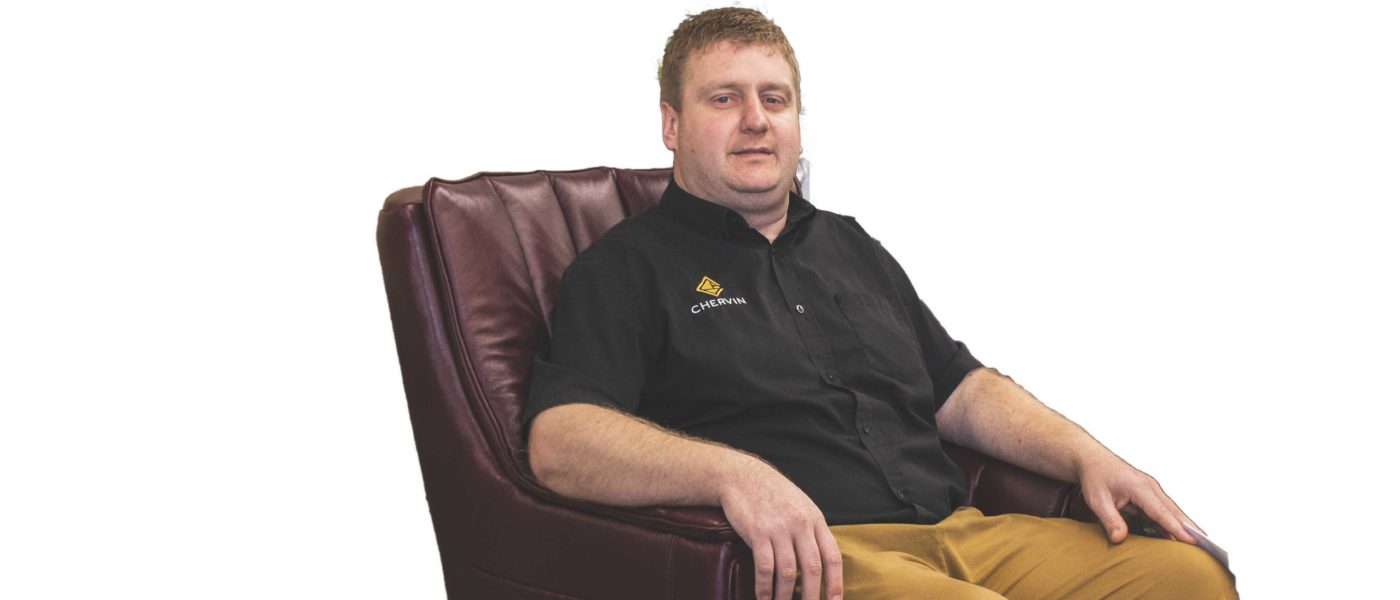 When he's not working, Steve tries to squeeze in a little time for biking and reading (not at the same time though). Reading is something you can do when you have 10 or 15 spare minutes. His reading preference is mostly business-related and self-help books.
Steve's goal for Chervin Furniture & Design is to make it the "go to" furniture store. His aim is to offer furniture that appeals to the general public and also furniture lines that offer more customization that appeal to the design trade.
Steve relates an experience that sums up exactly what he wants the store to be. A customer recently came in to the showroom and told him that every time they're here, they feel like they're coming to visit family. That means a lot! The goal is to have a relaxed atmosphere, no high-pressure sales, where all customers are treated just like family.