3 Tips for a Family-Friendly Home
February 15th, 2019
Family Day is just around the corner and we hope you'll have all sorts of opportunities to celebrate, whether that be through a gathering with extended family, a games night in, or a day out in the snow!
Families come in all shapes and sizes, but whether your house is home to kids, grandkids, grandparents, pets, or any other form of family, keeping it organized and maintained in the midst of a busy household can be a real stressor. Or maybe the frustration hasn't hit you yet, but you can't help feeling your home could be better designed for your lifestyle. That's why we're featuring family-oriented insights from Karen, our in-house design consultant, today.
Check out Karen's top 3 tips on creating a family-friendly home:
1. Look for 'family friendly' fabrics: When buying new furniture, always take the time to check the abrasion rating and cleaning code on the upholstery! For high traffic areas (i.e. rooms with kids), look for an abrasion rating of 12,000-15,000 double rubs (or higher!) – this is a rating for heavy duty residential use. For cleaning, a "W" means you can use a water-based cleaner for easy care (a "WS" means you can use a water/solvent-based upholstery cleaner). Cleaning still doesn't seem simple enough? Try out one of the many spill-repellant fabrics available in our store! The top ones we recommend (Palliser's LiveSmart fabrics, Vogel's Crypton fabrics, & Decor Rest's Performance fabrics) come in a huge range of colours and designs, and are guaranteed to resist and repel smells and stains, while remaining durable to everyday use.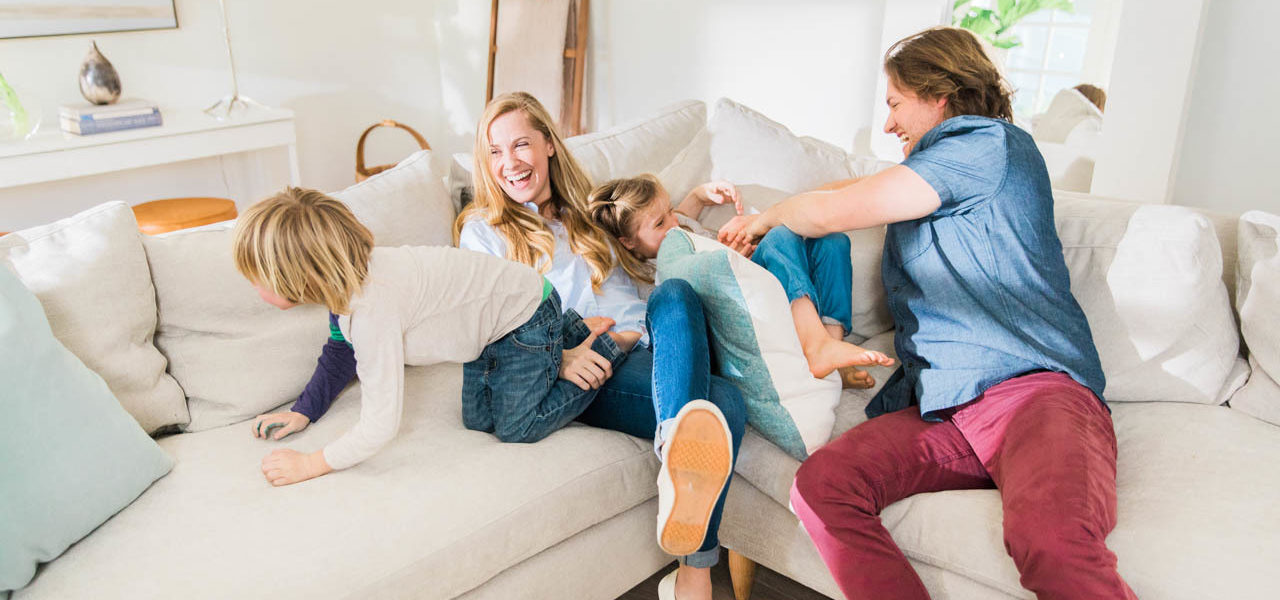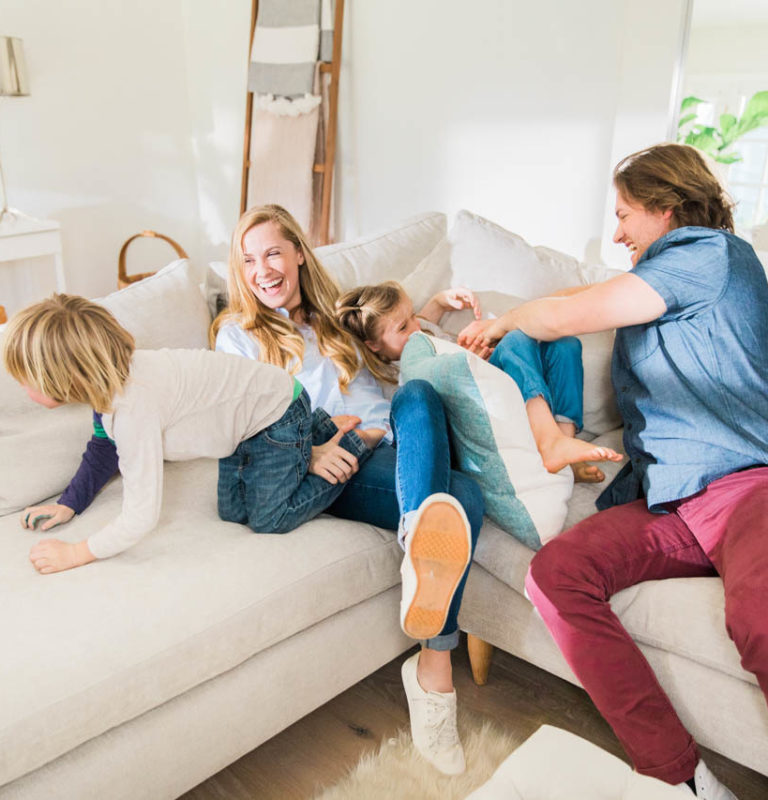 2. Invest in multi-functional furniture that provides storage: Keep toys and tech nearby, but out of sight! Storage ottomans and consoles provide additional storage in family rooms while staying stylish. We also have several benches designed to provide additional storage for the front hall or mudroom. These are some of our favourites from Vogel, Korson Furniture, and Ashley (going from left to right):
3. Create spaces for gathering: Create cozy and inviting spaces for family time! Comfortable seating can be accented with pillows and throws (note: attached back pillows keep the sofa looking neat), and adequate lighting for reading is key (floor lamps and task lighting should be nearby). Add a tray or basket filled with small puzzles and games…create a space to hang out and play!
Looking for a little extra support when it comes to implementing these tips? Karen would love to meet you and explore the possibilities for your home and family, in person! Click here to set up an appointment for your free consultation. Let her know you read this post! And have a wonderful Family Day.