Brand Profile: Howard Miller
June 12th, 2020
Howard Miller, a renowned, top-selling clock brand in North America, has a special place in our hearts at Chervin Furniture & Design. We and our sister company, Colonial Times, have been selling and repairing these high quality clocks for many years, and have never ceased to be impressed with the quality of design, chime, and functionality of these instruments. Available in a wide range of sizes and styles, Howard Miller clocks are a unique form of practical art – serving a functional purpose in a fashionable way. While their gallery wall clocks are some of our most popular models, their grandfather clocks – both traditional and modern – attract a lot of attention in our showrooms and make a dramatic statement of elegance and stability in any home. Take a look through a few samples of their fantastic work…
WALL & GALLERY CLOCKS
The perfect way to complete any hallway, stairway, or accent wall – especially one with high ceilings and plenty of space. Gallery and wall clocks make a dramatic statement in a timeless (pardon the pun) way.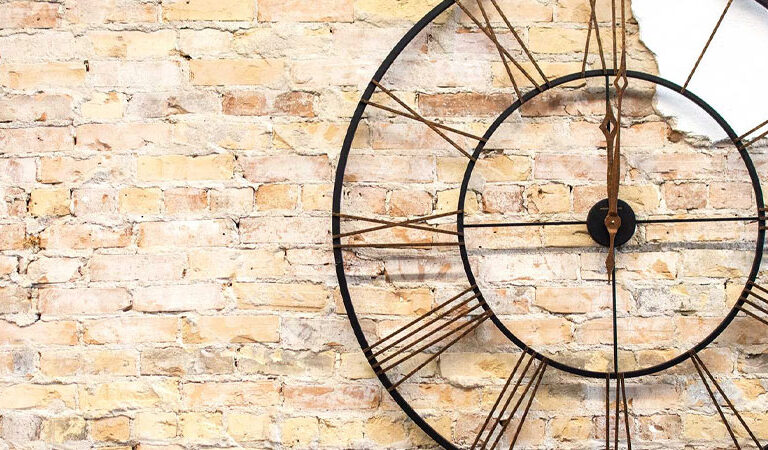 FLOOR & GRANDFATHER CLOCKS
Floor and grandfather clocks are elegant and refined accent pieces for any formal living space. Add a touch of luxury to your home office, or upgrade that empty corner in a sophisticated (and stylish) way.
MANTLE CLOCKS
Tastefully subtle but delicately crafted, mantle clocks bring an old-fashioned charm to your home. Calling the fireplace mantle home, they accent your room's focal point with character and maturity.
CURIO & DISPLAY CABINETS
Not only does Howard Miller manufacture high quality clocks, but they have, over the years, developed a substantial line of beautiful curio cabinets, as well. These upright display cabinets feature everything from glass shelves to integrated lighting to clever locking mechanisms, to ensure your treasured collectibles and heirlooms are always respected in their place of honour. Curio cabinets are perfect for completing the look of your dining room, living room, or home office.
Whatever size, shape, or style piece you choose, you can be sure your decor purchases from Howard Miller will be rewarding for many years to come – worthy of becoming heirlooms themselves! Stop by either of our showrooms to see the quality and scale for yourself, or contact us and we'll help you find the perfect piece for your home. Take a read through our post on How to Pick and Place a Wall Clock for helpful tips on how to highlight your new decor piece.
looking for even more options? Head over to Colonial Times' website to select your favourite from over 500 clocks!